If I have an ongoing roleplay with you, please resend! My note are wonky, but I think I have fixed the problem
SO! as the title suggests, I am looking for an 18+ Undertale RP. Here are some things you'll want to know about roleplaying with me...
I love writing. I write a lot, but I cannot simply roleplay with a person that is just going to give me one liners. I have roleplayed with these kind of people before it and it wasn't really interesting on my side of the role play. I would ask for a minimum of 5 sentences for us to role play. I write so much more than 7 sentences and hopefully you can too so we could have interesting roleplays.

I don't have many limitations, honestly. However, I cannot roleplay yaoi or yuri. I'm not against it in general, but I've always found it hard to play as such, so I'll roleplay with straight characters. I can most definitely have 18+ content (Gore, swearing, sex, etc…) In fact, I would like to have it in my roleplays. But I won't do anything that's dealing with fetishes. In fact, the only kind of fetishes I do are incest (Only okay with brother X sister) human X dragon and pokephelia

I'm not so picky with grammar because I also tend to make some grammar mistakes from time to time but I do not want any sort of text talk. After all, my roleplay motto is "If you say 'plz' because it's shorter than 'please', I'll say 'no' because it's shorter than 'yes'"

Yes, all of us have lives outside of the computer screen, so I don't mind if you can't reply until the nearest available weekend. However, when you do reply, please make sure that you focus more on 'quality' than 'quantity'.

I don't have any problems with Mary Sues/ Gary Stus, because they are quite interesting. Don't be shy with them and don't expect any hate from me. In fact, I believe I have a few Mary Sues/Gary Stus myself. Introduce them to me and let's see what we come up with! Also, I play as a submisive female, but if you want to be a sumbissive female as well, we can always double RP

If you have read all of the above carefully, comment or note me "kekledek".
Now! On to the interesting stuff. I will have the fandom name above and characters I'm looking for. The one I'm craving for the most will be highlighted
Fandoms
Pokemon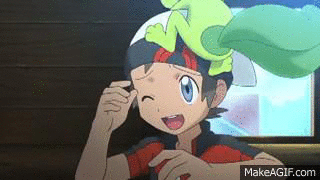 N Brendan
Steven Stone
Undertale
Papyrus (Normal AU)
Grillby (Normal AU)
Napstaton (Underswap AU)
FREE! (Iwatoby Swim Club)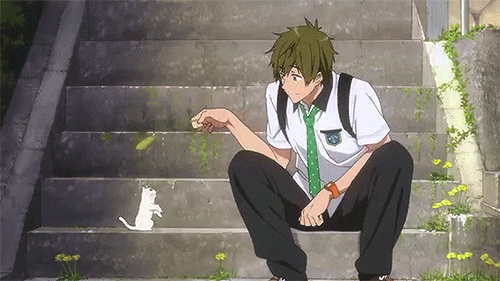 Rei
Makoto
Originals
= Part I'll want to play (We can always double RP)
Bold
= Craving
Teacher x Student
Master x Slave
Tutor x Student
Bad boy x Good girl
Nerd x Popular
Vampire x Human
Dystopian Society Roleplay
Celebrity x Celebrity
Pokemon x Trainer
Highschool Roleplay
Superpower Universe
Zombie Apocalypse Roleplay
Magical University
Vampire x Vampire
Werewolf x Human
Older Brother X Younger Sister (Muste be of age!)



Prompts
We don't have to do these, these are just some ideas I'd like to try and I would defiantly say yes to any doubling here
(Pokephelia)
I play as my pokemon trainer character. Her parents finally let her go out on her well deserved pokemon adventure at the age of 19 (Because what parent lets a 10 year old child run about? XD), on her way to get to the professor, she gets caught up in a rain and she found the nearest cave to stay for shelter until the rain stopped. She's anxious to get her first pokemon, little did she know that she was about to get her "first" pokemon who was living inside the cave

We could go multiple ways with this. Either she stays in the forest OR she
could leave with that pokemon ad start her journey, "collecting pokemon" and "battling" gym leaders

(Pokephelia)
I play as a pokemon trainer and she goes camping with her pokemon at a resort. Then, a lightning storm hits and she gets stranded on the resort with her pokemon. Since she's the only trainer at the resort, she starts to take care of herself and her pokemon, but her male pokemon have been bored and they have something else on their minds

the pokemon you will be playing are :
(human X dragon)
Here, I play a female dragon rider and you play as her male dragon as they embark on a journy to show all of the land that Dragons are not dangerous and that they can be befirended. During the course of the journey, the dragon finds that he is starting to develop feelings for his rider and the rider starts to feel the same way. we can start of at any point (for example, the day my character chooses her dragon egg or right to the part where my character leaves home to embark on her journey) of this rp

(Brother X sister)
I play as a younger sister that just started University and you play as either her Older brother, 2 older brothers or older twins that are a second year university student at the university that my character just got into. Since she doesn't have much money on her and a low paying waitress job at a Cafe at the university, she moves in with her brother(s) and things go from there

If you don't see a preferred Fandom up here, comment below and let me know! If i'm up for it, I'll put it up here and roleplay with you! Hope to hear from you guys soon~